Raves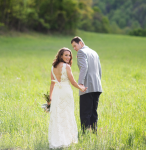 Whitney + Brian
Words cannot begin to describe how I feel about Carly's work as I can't imagine anyone else capturing our wedding day the way she was able to. When your wedding day is over, all that remains (besides a happy marriage!) are the memories and the photographs, and Carly delivered the most breathtaking images of our special day. She was able to capture the raw emotion of the day - the happiness, excitement, anticipation, and bliss. Countless people, both friends and strangers alike, have contacted me asking me who my photographer was and how amazing her pictures were. She was a joy to work with and I can't say enough positive things about her. Thanks, Carly!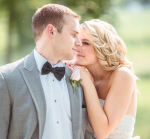 Caitlin + Steven
Carly Arnwine Photography is by far the best! Carly's passion for what she does shines through on each and every photo she captures. Our photos of our wedding turned out to be nothing short of magical. If you are looking for professionalism and pure talent to shoot your wedding, book Carly Arnwine Photography and do it fast!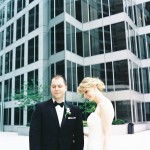 Colleen + Ryan
When I came across Carly's website I knew she would be the photographer for our wedding. Her style was exactly what I was looking for, and when we met in person she had a wonderful personality that matched her photographs, I was thrilled. We had a wonderful time shooting our engagement photos with her in Old Town, Alexandria months before the wedding. And when our wedding date finally arrived, she and her second shooter spent the entire day with us, from getting ready in the bridal suite, to our first look and family sessions, and through the ceremony and reception. I have so many wonderful memories of our wedding day, and I'm so glad Carly was there to capture it for us. I look at her blog post featuring our wedding and engagement session frequently, and was glad I was able to share the links with friends and family. 
Carly was extremely responsive from day-1, and very enthusiastic about all of the details of our wedding. Thanks again, Carly, for being so wonderful, and I hope we're able to meet again soon!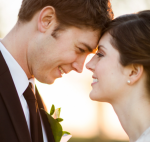 Janey + Travis
Carly is such a wonderful photographer and I would highly recommend her to any bride looking for a wedding photographer! She was so nice to work with, and made two otherwise awkward picture takers feel totally comfortable during our engagement photo session and during our wedding. 🙂 We absolutely love the pictures and have an amazing group of more traditional posed bridal party/family pictures and fun and really nice candid pictures. I loved that mix. We had trouble deciding which pictures we wanted to frame because we had so many favorites. 🙂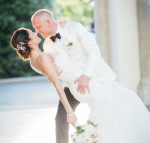 Eduarda + Charles
Where to begin...Carly was absolutely amazing! From the second Charles and I met her, we knew that she was "the one." Everything from her high level of professionalism, to her precise and keen eye for photography, to her beyond kind and humble spirit; Carly truly embodies what every couple desires in a wedding photographer. Whenever we talk about Carly and her work to family and friends, we always stress how "behind the scenes" she is when she really is capturing "the scene." She captures candid photos without pressuring the couple and family to continuously pose throughout the event, which we very much appreciated. 

We have already spoken very highly about Carly and her team to our contacts and will continue to recommend her to future couples! After all, we have been asked multiple times who our wedding photographer was upon seeing our beautiful and timeless images! 

We wish you the very best Carly! We know you are destined for great things in your future! 🙂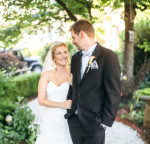 Carling + Stephen
Carly is amazing. Fun, professional, stylistically genius, captures everything perfectly, and the easiest person AND photographer to talk to about whatever you want and need! We felt so lucky to have found her and couldn't be happier with our photos. As a couple who isn't exactly into posing and not-too-typical when it comes to "acting natural" while looking great for the camera, Carly directed us when appropriate, captured beautiful shots when we didn't even know she was looking, and focused on details that we would have forgotten among the mayhem of a wedding ceremony and reception. Having searched a bit for photographers and finding not too much to our liking, we were really really excited to have Carly shoot our wedding ceremony and reception. After the initial meeting and the decision to have Carly as our photographer, I felt like everything else wedding-planning-related was a breeze and fell right into place. Look no further...you've found your photographer.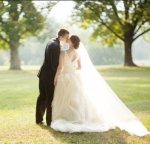 Katie + Dan
Can't praise Carly and her work enough. After working with her on my engagement photos, selecting Carly as my wedding photographer was a no brainer! She is so easy to have around and has an eye for all the best shots possible. Not to mention, she's amazingly kind and so easy to communicate with. 

She's such a natural at capturing genuine/candid moments, which end up being some of the best wedding photos you can have. I also love that she goes out of her way to get shots of the surroundings and important elements of your wedding that couples put so much hard work into selecting (like the bouquet, venue, and cake!). Carly also gets amazing shots of your friends and family that attend, which is almost as important as pictures of the wedding party! 

Any couple that chooses Carly to capture their big day definitely won't regret it. It's been 2 years since my wedding, and I certainly don't! 🙂