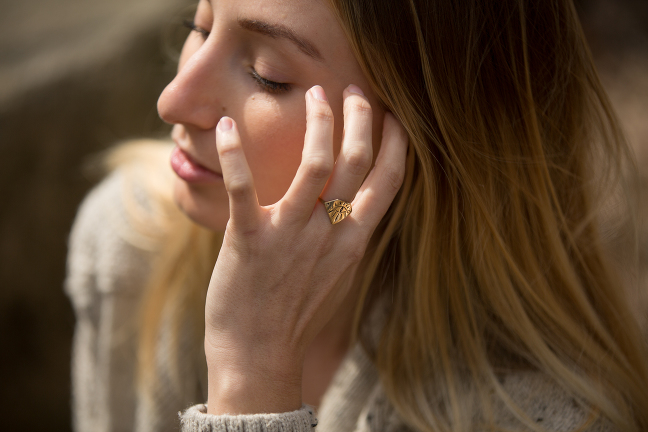 I first knew Kristin Panke was a woman after my own heart when I heard she designed nearly everything in her beach-front tent-lodge, Palmar, herself. The creativity just pours out of her.
When Mike first returned from the Peace Corps in Ethiopia, his transition into DC reality was an abrupt one. Going from a pastoral culture where people possessed little straight back to fast-track society of the US proved to be a bit challenging. So what to do? How about go live and volunteer at an eco-friendly beach-front lodge? YUP. And so it began.
We traveled to the east coast island of Bocas Del Toro, Panama and found ourselves a little piece of paradise for a few months. This is when I met the amazing Kristin. She and her husband Chris started the most miraculous lodge together and turned it into one of Bocas Del Toro's most prized getaways.
Living with Kristin was so much fun! We upcycled wine bottles into drinking cups, and then used a Dremel tool to create designs in the glass. Mike created a beautiful bookshelf from bamboo. We painted signs, created gardens, and cooked delicious meals. These months were so special.
Since Kristin has since left the island, traveled around the world for 3 months with Chris, and started her own jewelry line, Kaypea [pronounced K.P. — her initials] I know.. I kept pronouncing it like a person struggling to speak a native language. And thank GOD because this girl really knows what she is doing. Whether you're in the market for crystals or a statement piece for an upcoming festival, this girl has you covered. More importantly, know that you are supporting a creative young woman with real talent, and we could all use a little more color in our day :]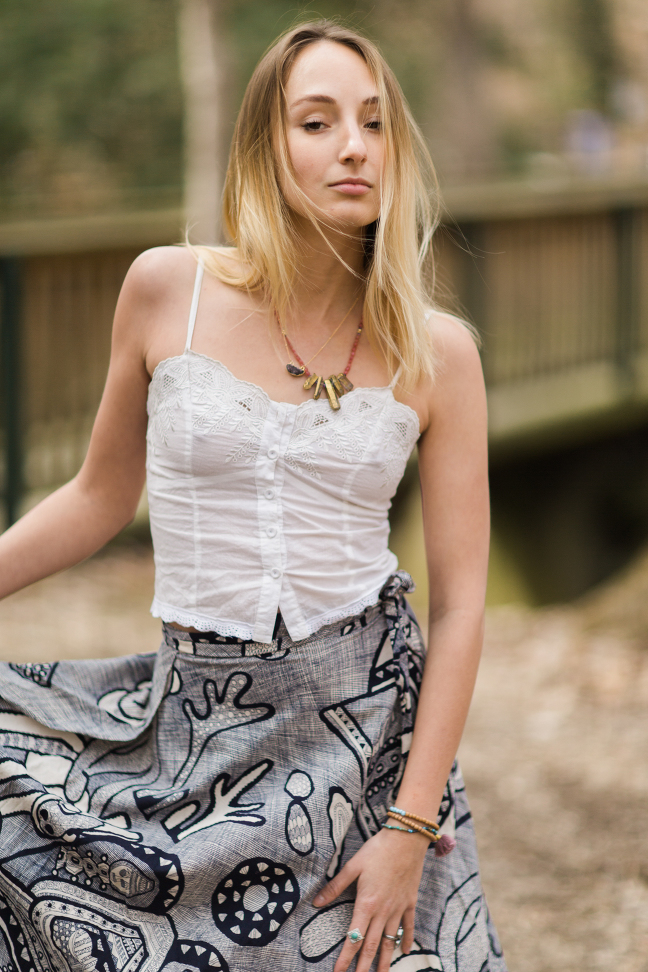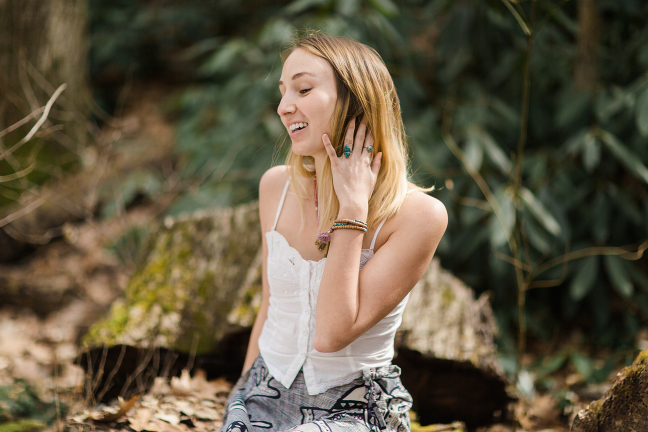 Model : Sarah Toth
Jewelry : Kaypea Jewelry
Skirt : Sarah's badass Grandma picked it up on her worldwide travels.