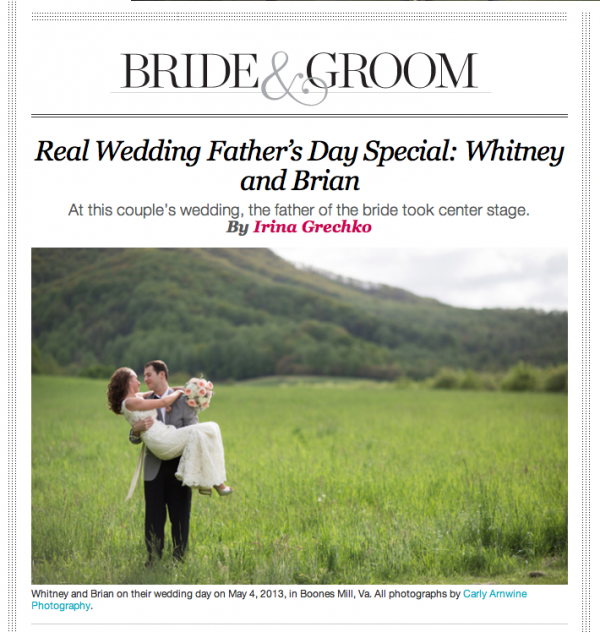 "First Looks" are becoming a becoming a popular way to snap a few pictures of the intimate moments before the wedding ceremony. I've done a few of these.. but this was the first occasion where I did one for the Father of the Bride.
Watching the bride, Whitney, stand behind the screen door with a nervous smile as her Dad approached the porch instantly took me back 20 years to when she was a little girl. I really saw a young Whitney who had been waiting for this moment her entire life. Tender moments like these make me realize why I love my job. Being a part of such a huge moment in a family's life is so special.
Read the rest of the post on Washingtonian's blog!